Training Smart Infographics Presentation With Creative Powerpoint For Business – Infografis adalah informasi yang ditambahkan disain grafik atau gambar disertai penggunaan warna yang berhubungan dengan inti dari informasi tersebut agar dapat menampilkan informasi yang kompleks kepada pembaca tapi dalam bentuk yang mudah dipahami dengan cepat. Karena Infografis sendiri adalah kolaborasi antara data dengan disain.
Maka tak heran, presentasi dalam bentuk infografis sangat diminati banyak pelaku bisnis dewasa ini karena khusus dirancang untuk mendukung konsep presentasi yang minimalis, namun efektif dalam menampilkan informasi. Tentunya hal ini dapat memberikan kesempatan bagi Anda yang ingin menyampaikan pesannya dengan efektif dan efisien agar dapat memenuhi kebutuhan audiens atau keinginan dari pimpinan Anda. Sehingga dapat meningkatkan branding Anda secara personal atau branding Anda dalam bisnis.
Pelatihan ini akan diajarkan bagaimana caranya membuat presentasi infografis dengan disain menarik, informatif dengan cara yang mudah dan cepat hanya dengan menggunakan aplikasi Powerpoint saja namun memerlukan kreativitas yang tinggi, sehingga diharapkan peserta pelatihan mampu membuat tiga (3) model infografis : Static, Dynamic and Interactive Infographic Presentation.
TRAINING PURPOSE SMART INFOGRAPHICS PRESENTATION WITH CREATIVE POWERPOINT FOR BUSINESS :
Setelah mengikuti pelatihan ini peserta diharapkan mampu untuk :
Mengetahui pengertian infografis.
Mengetahui tiga (3) model presentasi infografis dengan konsep umum pembuatannya.
Mengetahui sembilan (9) jenis infografis dengan contoh-contoh infografisnya dan fungsinya.
Mengetahui enam (6) model dari jenis infografis Timeline Infographics.
Mengetahui penggunaan tujuh (7) warna dan fungsinya dalam presentasi infografis.
Menggunakan sepuluh (10) template Powerpoint Infografis dengan disain slide dan warnanya.
Memasukan dan menggunakan icon picture ke dalam presentasi infografis.
Menggunakan tools Powerpoint untuk membuat presentasi infografis yang menarik.
Membuat presentasi infografis dalam bentuk Statis, Dinamis dan Interaktif untuk jenis-jenis infografis yang sudah dipelajari sebelumnya, terutama dari jenis-jenis Timeline Infographics dengan penggunaan disain slide, grafik, text, angka, warna dan icon picture yang menarik.
Understanding of infographics
Three (3) models of Infographics
Static Infographic Presentation
Dynamic Infographic Presentation
Interactive Infographic Presentation.
Nine (9) Types Of Infographics, Tips, And Their Uses
Statistical Infographics
Informational Infographics
Timeline Infographic
Process Infographics
Geographic Infographics
Comparison Infographics
Hierarchic Infographic
Infographic Summary
Infographic List
Six (6) models of infographic type Timeline Infographics
Vertical Timeline
Timeline with Parallelograms
Timeline with Pies
Road Map Timeline
Timeline Alternating Arrows
Overlapping Circles
Seven (7) color guide
Optimism
Friendly
Excitement
Creative
Trust
Peaceful
Balance
Ten (10) Infographic Powerpoint templates with slide designs and colors
Inserting and using icon pictures into infographic presentations.
Using Powerpoint tools to create infographic presentations :
Using Shape and Picture Design
Using Table And Graphic Design
Animation Control
Animation & Setup Slide Show
Cases study
TRAINING METHOD :   Terangkan – Tunjukkan – Lakukan
Dengan metode ini Anda akan mengenal subyek pelatihan secara lebih baik, karena langsung ditunjukkan oleh ahlinya, dan Anda akan diajak untuk langsung melakukan/ menggunakannya.
Praktisi Expert dari LAMBERT Consulting & Training yang telah banyak memberikan training dengan topik Smart Infographics Presentation With Creative Powerpoint For Business dengan menggunakan tools yang maksimal dalam mengembangkan Profesi & Karier dan meningkatkan kemampuan diri Peserta.
BENEFITS

Online Class

In Class

1. Soft Copy Materi
2. e-Certificate
3. Link Zoom Online
4. Training Record
5. Qualified Instructor
1. Training Module
2. Certificate
3. Workshop Kit
4. Training Photo
5. Training Room with Full AC Facilities
and multimedia
6. Once lunch and twice coffee break
7. Qualified Instructor
8. Tidak termasuk penginapan
Pendaftaran Training Smart Infographics
Presentation With Creative Powerpoint For Business
Klik Tombol "DAFTAR TRAINING" dibawah ini :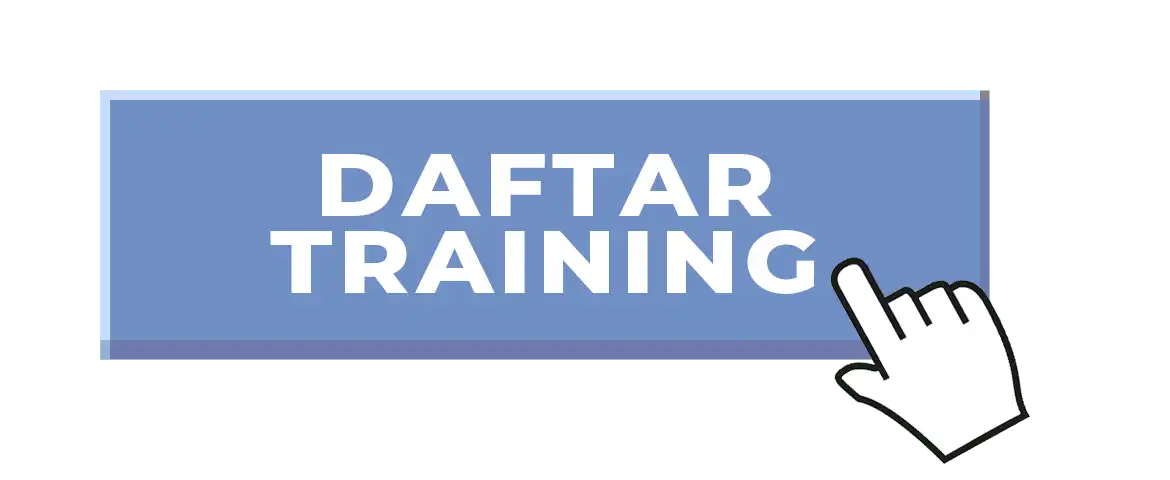 LAMBERT Consulting & Training, adalah Lembaga organisasi yang lahir dari gagasan para pendirinya sebagai upaya sumbangsih pemikiran dalam turut serta menunjang usaha Pembangunan Bidang Sumber Daya Manusia. Sebagaimana disadari oleh para praktisi manajemen profesional dan pakar bidang Sumber daya Manusia (SDM), LAMBERT Consulting & Training berkeyakinan bahwa Sumber Daya Manusia adalah faktor terpenting dalam proses usaha pencapaian sasaran keberhasilan disegala bidang. (Selengkapnya KLIK DISINI)