Training Development Of Relation Database Management With Access For IT And Non IT – Umumnya karyawan di sejumlah organisasi, mulai dari level staff sampai dengan level pimpinan departemen (marketing, finance, sales, production, purchasing dan HRD / Non IT) tidak terlalu mengerti tentang penerapan teknologi informasi relational database management system dengan menggunakan aplikasi Microsoft Access.
Microsoft Access adalah software database dan pemrograman visual yang sangat handal untuk sistem manajemen database relasional (Relational Database Management System / RDBMS).
Training ini bisa dikuti oleh karyawan departemen IT atau bukan dari departement IT, karena akan membantu karyawan tersebut dalam membuat pengolahan database yang jumlah baris datanya besar, lebih dari 100.000, bahkan bisa lebih dari itu, contohnya pengolahan data stok barang, yang dapat melihat data stok akhirnya dengan cepat dan tepat berdasarkan kriteria dari item barang yang diinginkan di mana table-table data tersebut antara penjualan, pembelian dan stok barang saling berhubungan (relational table) dalam hitungan detik, walaupun Microsoft Access yang digunakan versi yang lama, bukan yang terbaru. Hal ini tidak bisa lagi dilakukan dengan menggunakan Excel meskipun dengan versi terbaru. Jika dipaksakan prosesnya akan memakan waktu yang lama dan akhirnya Excelnya mengalami kerusakan atau "hang".
TRAINING OBJECTIVES DEVELOPMENT OF RELATIONAL DATABASE MANAGEMENT WITH ACCESS FOR IT AND NON IT :
Setelah mengikuti pelatihan ini peserta diharapkan mampu untuk :
Mengetahui konsep dan fungsi database, table, record dan field dengan persyaratan penulisan namanya.
Mengetahui pembuatan Field Name dengan penggunaan type-type datanya
Membuat Database, Table, Record dan Field
Membuat Field Index Primary Key.
Memasukkan data ke dalam database dengan metode standard dan import file.
Mengetahui konsep normalisasi database dengan kelebihan dan kelemahannya.
Mengetahui konsep dan fungsi table master dan transaction
Mengetahui persyaratan dalam pembuatan Relational Data
Membuat proses pembuatan normalisasi database.
Membuat table master dan transaction dengan menggunakan SQL –
Membuat, mendisain dan menjalankan standard query dengan kriteria tertentu.
Membuat, mendisain dan menjalankan updated query dengan arithmetic dan logic function.
Membuat dan mendisain Form data.
Membuat dan mendisain Report data.
The concept of databases, tables, records and fields.
Functions of databases, tables, records and fields.
Terms – conditions for writing database names, tables, records and fields.
Create a Field Name by using the data types.
Creating Databases, Tables, Records and Fields
Creating the Index Primary Key
Entering data into database with standard method
Entering data into the database with the import file method
The concept of database normalization with its advantages and disadvantages.
Master table concept and transaction
Master and transaction table functions
Requirements in making Relational Data Table.
Database normalization process
Create master tables and transactions using SQL – Distinct
Create and design standard queries with certain criteria
Run a standard query with certain criteria
Create and design updated queries using arithmetic functions
Running an updated query using arithmetic functions
Create and design updated queries using logical functions
Menjalankan updated query dengan menggunakan fungsi logika
Running an updated query using logical functions
Create and Design Form data
Create and design Report data
TRAINING METHOD :  Terangkan – Tunjukkan – Lakukan
Dengan metode ini Anda akan mengenal subyek pelatihan secara lebih baik, karena langsung ditunjukkan oleh ahlinya, dan Anda akan diajak untuk langsung melakukan/ menggunakannya.
Praktisi Expert dari LAMBERT Consulting & Training yang telah banyak memberikan training dengan topik Development Of Relation Database Management With Access For IT And Non IT dengan menggunakan tools yang maksimal dalam mengembangkan Profesi & Karier dan meningkatkan kemampuan diri Peserta.
BENEFITS

Online Class

In Class

1. Soft Copy Materi
2. e-Certificate
3. Link Zoom Online
4. Training Record
5. Qualified Instructor
1. Training Module
2. Certificate
3. Workshop Kit
4. Training Photo
5. Training Room with Full AC Facilities
and multimedia
6. Once lunch and twice coffee break
7. Qualified Instructor
8. Tidak termasuk penginapan
Pendaftaran Training Development Of Relation
Database Management With Access For IT And Non IT
Klik Tombol "DAFTAR TRAINING" dibawah ini :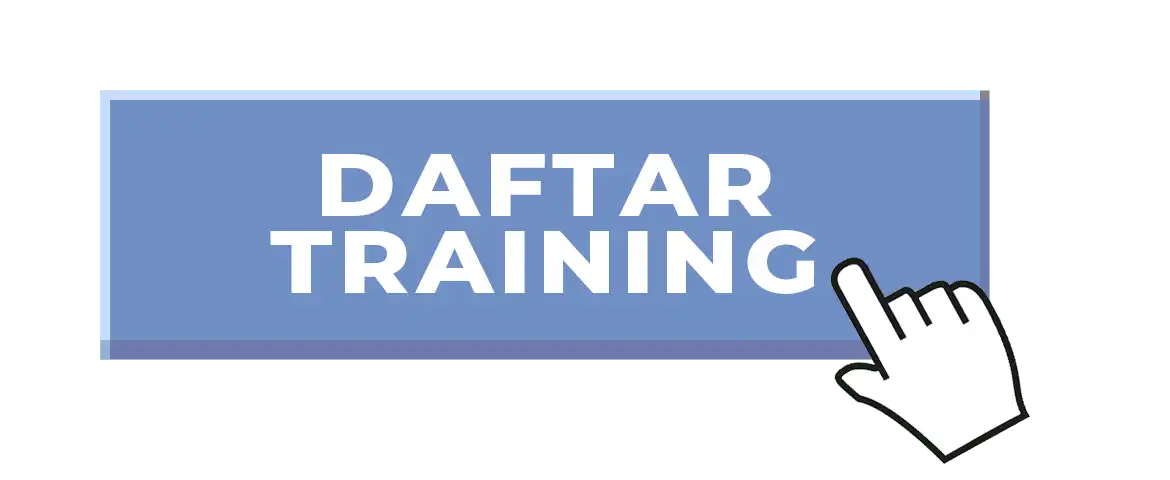 LAMBERT Consulting & Training, adalah Lembaga organisasi yang lahir dari gagasan para pendirinya sebagai upaya sumbangsih pemikiran dalam turut serta menunjang usaha Pembangunan Bidang Sumber Daya Manusia. Sebagaimana disadari oleh para praktisi manajemen profesional dan pakar bidang Sumber daya Manusia (SDM), LAMBERT Consulting & Training berkeyakinan bahwa Sumber Daya Manusia adalah faktor terpenting dalam proses usaha pencapaian sasaran keberhasilan disegala bidang. (Selengkapnya KLIK DISINI)