Pelatihan Negotiation Skills For Purchasing Professional – Bagaimana buyer bernegosiasi dengan salesman supplier yang telah mendapatkan banyak pelatihan negosiasi. Ironisnya, keahlian negosiasi, meskipun merupakan kompetensi inti dalam purchasing, sudah secara tradisional menjadi keunggulan para professional sales.
Memang banyak data menunjukkan training di bidang sales menekankan pada presentasi, komunikasi, dan teknik negosiasi. Sebaliknya, para professional purchasing belum mendapatkan jumlah training yang cukup untuk bidang tersebut.
Pelatihan Negotiation Skills For Purchasing Professional  ini akan mengasah skill negosiasi khusus untuk purchaser/ buyer dengan menggabungkan teori dan praktek terbaik. Partisipan juga diajak untuk benegosiasi dengan metoda role play.
Memahami konsep dasar supplier relationship.
Memahami konsep dasar negosiasi.
Menguasai aspek penting dalam bernegosasi: persiapan, strategi, dan taktik.
Memahami skill dan faktor yang mendukung negosiasi: komunikasi, interpersonal, Body Language.
Menggunakan template negosiasi
Training Negotiation Purchasing ini difasilitasi oleh instruktur yang tersertifikasi oleh lembaga internasional dan mempunyai pengalaman praktis sebagai buyer , dengan pendekatan penerapan, interaktif, sharing pengalaman, role play, dan membuat rencana serta praktek negosiasi.

DAY – 1 :
1. Sekilas Mengenai Supplier Relationship
Apakah anda perlu bernegosiasi dengan semua supplier anda?
Total Cost of Ownership (TCO)
Range of supplier relationship
Purchasing product portfolio
2. Mendefinisikan Negosiasi
Pandangan permusuhan
Pandangan saling menguntungkan
3. TCO : Total Cost of Ownership
4 elemen TCO
Price Analysis
Cost Analysis
Dollars-and-numbers
Mendapatkan TCO terendah
4. Persiapan Untuk Negosiasi – 1
Apa yg dapat dinegosiasikan?
Rencana negosiasi
Konsesi / kompromi
3 levels dlm concession strategy
Negosiasi dgn concession strategy
5. Persiapan Untuk Negosiasi – 2
Sertifikasi/ kualifikasi supplier
Checklist Sertifikasi supplier pendahuluan
The Do-ability assessment
6. Strategy Negosiasi
Strategi: Win-Lose
Strategi: Lose-Win
Strategi: Lose-Lose
Strategi: Win-Win

DAY – 2 :
7. Communication Skill
Elemene Lateral: Speaking, listening, reading
Elemen figurative: open mind, body language
8. Faktor Interpersonal
Analytical
Practical
Amiable
Extravert
9. Taktik & Kontra Taktik
10. Latihan / Praktek / Role Play:
3 levels dlm concession strategy
Strategi negosiasi.
Template negosiasi
Taktik negosiasi

TRAINER :
Praktisi Expert dari LAMBERT Consulting & Training yang telah banyak memberikan training dengan topik Negotiation Skills For Purchasing Professional dengan menggunakan tools yang maksimal dalam mengembangkan Profesi & Karier serta meningkatkan kemampuan diri Peserta Training.
BENEFITS

Online Class

In Class

1. Soft Copy Materi
2. e-Certificate
3. Link Zoom Online
4. Training Record
5. Qualified Instructor
1. Training Module
2. Certificate
3. Workshop Kit
4. Training Photo
5. Training Room with Full AC Facilities
and multimedia
6. Once lunch and twice coffee break
7. Qualified Instructor
8. Tidak termasuk penginapan
Pendaftaran Training Negotiation Skills For Purchasing Professional
Klik Tombol "DAFTAR TRAINING" dibawah ini :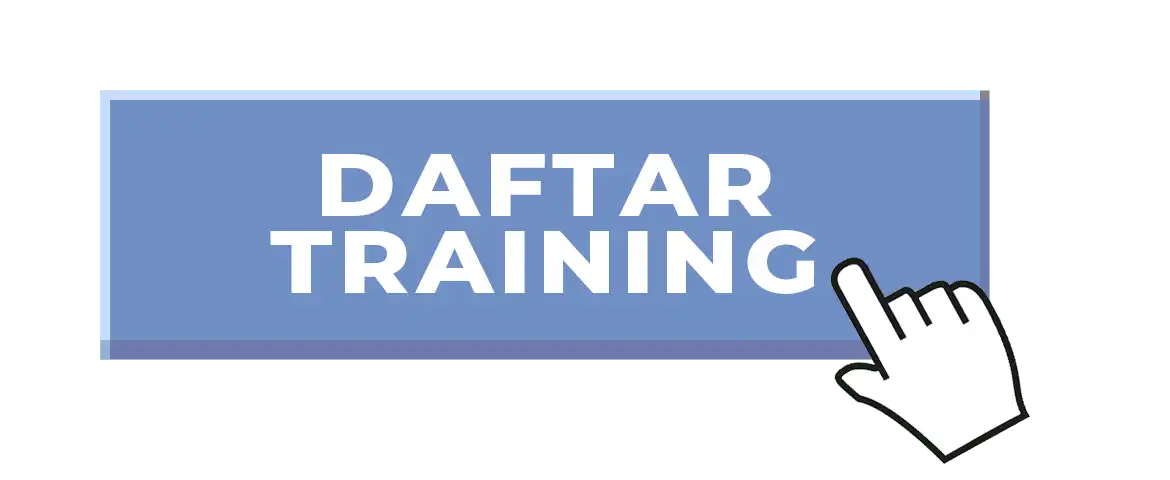 LAMBERT Consulting & Training, adalah Lembaga organisasi yang lahir dari gagasan para pendirinya sebagai upaya sumbangsih pemikiran dalam turut serta menunjang usaha Pembangunan Bidang Sumber Daya Manusia. Sebagaimana disadari oleh para praktisi manajemen profesional dan pakar bidang Sumber daya Manusia (SDM), LAMBERT Consulting & Training berkeyakinan bahwa Sumber Daya Manusia adalah faktor terpenting dalam proses usaha pencapaian sasaran keberhasilan disegala bidang. (Selengkapnya KLIK DISINI)