Pelatihan Legal Compliance Evaluation – Evaluasi kepatuhan hukum adalah aktivitas vital yang dapat membantu bisnis Anda mengurangi risiko denda yang mahal dan mencegah kecelakaan. Tujuan dari pelatihan ini adalah untuk memberikan panduan terkini untuk setiap bisnis ukuran untuk undang-undang kesehatan, keselamatan dan lingkungan yang relevan dan tanggung jawab hukum untuk manajer saat ini. Pelatihan ini akan memungkinkan delegasi untuk mengembangkan pengetahuan kerja tentang undang-undang kesehatan, keselamatan, dan lingkungan bersama, dan akan mengidentifikasi kontrol yang diperlukan yang dapat membantu mengurangi risiko organisasi mereka. Pelatihan ini juga memberikan panduan tentang persyaratan hukum paling umum yang berkaitan dengan kesehatan, keselamatan, dan lingkungan di seluruh industri.
TUJUAN PELATIHAN LEGAL COMPLIANCE EVALUATION :
Setelah mengikuti pelatihan ini, peserta akan memiliki kemampuan untuk meningkatkan pemahaman undang-undang kesehatan, keselamatan dan lingkungan yang relevan dalam suatu organisasi.
ISO14001:2004 & OHSAS18001:2007 Requirements
The Seven Element of a Corpoeate Complieance Program
Legal Framework
Legal & Other Requirements Identification
Interpretation of Legal Requirements
Evaluation of Compliance to Legal & other Requirements
Checklists & Action Plans
Sources of Legal Information, Updates & Support
Compliance Risk Management Strategy
Key Methodologies in Assessing Risk, Including Regulatory Risks
Risks Associated With Ethics, Culture and Behaviours
METODE PELATIHAN LEGAL COMPLIANCE EVALUATION :
Pelatihan dirancang agar peserta dapat memahami secara komprehensif materi yang disampaikan, sehingga dapat dimplementasikan secara aplikatif dalam dunia kerja. Adapun metode yang digunakan adalah :
1. Presentation
2. Discuss
3. Case Study
4. Exercise
Praktisi Expert dari LAMBERT Consulting & Training yang telah banyak memberikan training dengan topik Legal Compliance Evaluation dengan menggunakan tools yang maksimal dalam mengembangkan Profesi & Karier serta meningkatkan kemampuan diri Peserta Training.
BENEFITS

Online Class

In Class

1. Soft Copy Materi
2. e-Certificate
3. Link Zoom Online
4. Training Record
5. Qualified Instructor
1. Training Module
2. Certificate
3. Workshop Kit
4. Training Photo
5. Training Room with Full AC Facilities
and multimedia
6. Once lunch and twice coffee break
7. Qualified Instructor
8. Tidak termasuk penginapan
Pendaftaran Training Legal Compliance Evaluation
Klik Tombol "DAFTAR TRAINING" dibawah ini :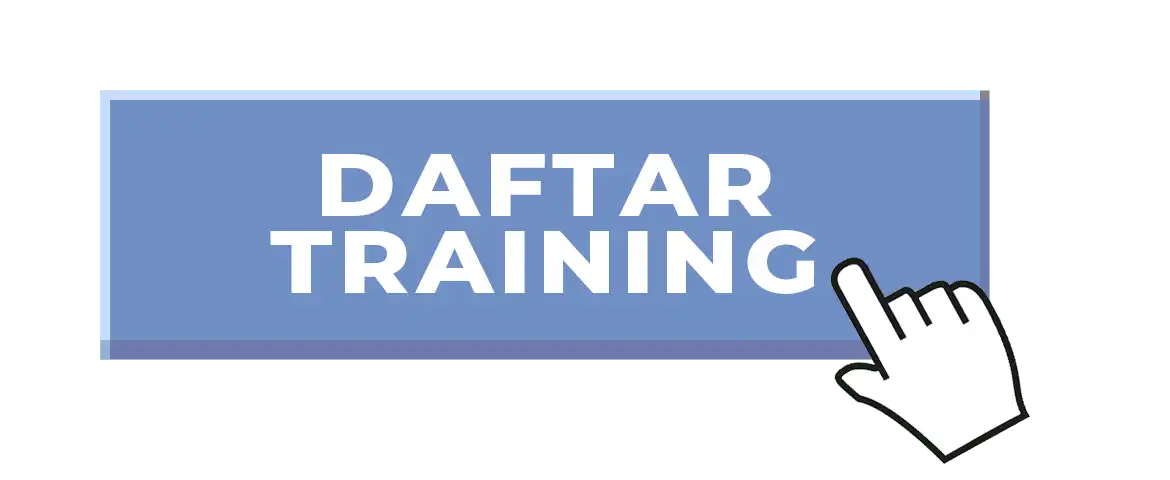 LAMBERT Consulting & Training, adalah Lembaga organisasi yang lahir dari gagasan para pendirinya sebagai upaya sumbangsih pemikiran dalam turut serta menunjang usaha Pembangunan Bidang Sumber Daya Manusia. Sebagaimana disadari oleh para praktisi manajemen profesional dan pakar bidang Sumber daya Manusia (SDM), LAMBERT Consulting & Training berkeyakinan bahwa Sumber Daya Manusia adalah faktor terpenting dalam proses usaha pencapaian sasaran keberhasilan disegala bidang. (Selengkapnya KLIK DISINI)