DESKRIPSI

Pelatihan Basic Marketing Customer Relationship Management (CRM) – Marketing bukan lagi area eksklusif bagian-bagian tertentu dari sebuah perusahaan. Semua lini di perusahaan perlu memahami dasar-dasar marketing dan terlibat dalam program-programnya. Salah satu area marketing yang memerlukan keterlibatan seluruh karyawan adalah Customer Relationship Management (CRM). Sebuah pendekatan baru dalam mengelola hubungan korporasi dan pelanggan.
Pelatihan Customer Relationship Management (CRM) mengombinasikan kebijakan, proses, dan strategi yang diterapkan organisasi menjadi satu kesatuan yang digunakan untuk melakukan interaksi dengan pelanggan dan juga untuk menelusuri informasi pelanggan.

TUJUAN & MANFAAT PELATIHAN BASIC MARKETING CUSTOMER RELATIONSHIP MANAGEMENT (CRM) :
Memahami peran stakeholders dalam aktivitas pemasaran dan penjualan.
Memahami mengapa CRM sangat penting dalam membina dan menumbuhkan loyalitas pelanggan.
Mampu menentukan sasaran dan penggunaan CRM system.
Dapat memanfaatkan CRM untuk menumbuhkan penjualan dan memelihara hubungan dengan pelanggan.
DAY – 1 :
 1. Introduction to Marketing
Ekonomi Penawaran Keempat
Sejarah Marketing
Pendekatan-pendekatan Awal Marketing
2. Developing Marketing Focus
Tiga Pendekatan Marketing
Melakukan Riset Marketing
Melakukan Segmentasi Pasar
3. Marketing Mix
4. Creating Customer
Menentukan Positioning
Melakukan Targeting
Memahami Customer
5. Writing Marketing Plan
Memahami Marketing Plan
Detil Penulisan Marketing Plan
6. CRM dan Stakeholders
Fungsi dan peran CRM
Hubungan Produk dengan stake holders
Loyalitas customer dan mengoptimalkan customer experience
DAY – 2 :
7. CRM dalam aktivitas marketing
CRM dan aktivitas Marketing
Customer Retention
Customer and Business Value
8. CRM dan pelayanan pelanggan
Customer Satisfaction Measurement
Customer Service Checklist for Success
9. Aktivitas Tenaga Penjualan dan Kegiatan CRM
Tenaga penjualan dalam aktivitas marketing
Handling Complaint dalam aktivitas marketing
10. Planning CRM Program
Developing a CRM Strategy
CRM Business Plan
Implementation CRM
Praktisi Expert dari LAMBERT Consulting & Training yang telah banyak memberikan training dengan topik Basic Marketing Customer Relationship Management (CRM) dengan menggunakan tools yang maksimal dalam mengembangkan Profesi & Karier dan meningkatkan kemampuan diri Peserta.
BENEFITS

Online Class

In Class

1. Soft Copy Materi
2. e-Certificate
3. Link Zoom Online
4. Training Record
5. Qualified Instructor
1. Training Module
2. Certificate
3. Workshop Kit
4. Training Photo
5. Training Room with Full AC Facilities
and multimedia
6. Once lunch and twice coffee break
7. Qualified Instructor
8. Tidak termasuk penginapan
Pendaftaran Training Basic Marketing Customer Relationship Management (CRM)
Klik Tombol "DAFTAR TRAINING" dibawah ini :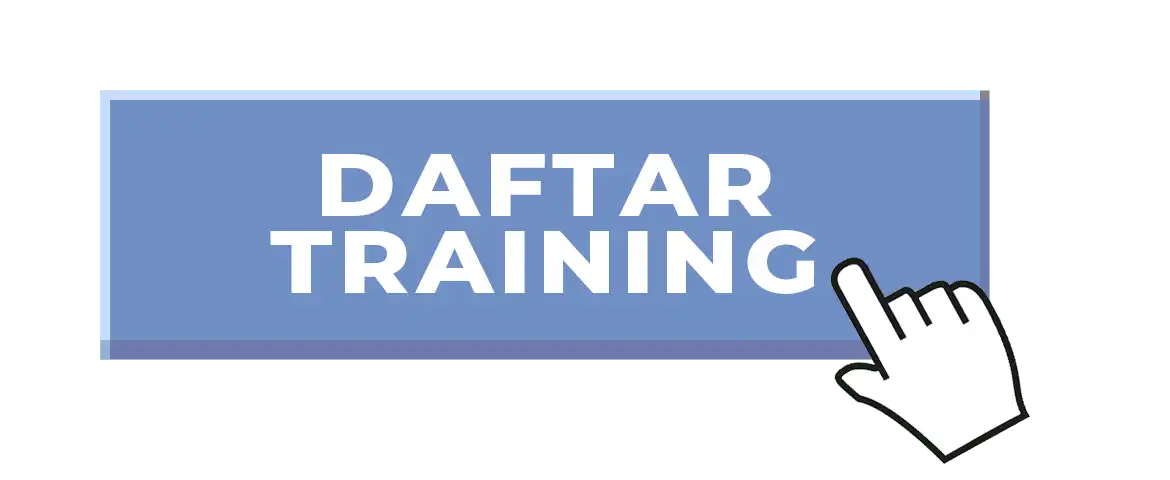 LAMBERT Consulting & Training, adalah Lembaga organisasi yang lahir dari gagasan para pendirinya sebagai upaya sumbangsih pemikiran dalam turut serta menunjang usaha Pembangunan Bidang Sumber Daya Manusia. Sebagaimana disadari oleh para praktisi manajemen profesional dan pakar bidang Sumber daya Manusia (SDM), LAMBERT Consulting & Training berkeyakinan bahwa Sumber Daya Manusia adalah faktor terpenting dalam proses usaha pencapaian sasaran keberhasilan disegala bidang. (Selengkapnya KLIK DISINI)